2017 About TRRR and the Texas Roe V Wade Celebration rally:
About the TX Roe V Wade Rallies:
This event began as a reunion for the Unruly Mob who flooded the Texas State Capitol with orange and fury during the historic summer of 2013. It was previously also intended as a counter protest to the Texas March for Life, a vitriolic anti-choice event.
We have evolved beyond those roots and now celebrate reproductive freedoms.
In past years we have been known as Texas Project Counter, and The Texas Reproductive Rights Rally.
​
We seek to peacefully unite everyone affected by and passionate about reproductive justice, and provide a forum for them to be heard. We refuse to stoop to the scare tactics, negativity, violence, and manipulation of the anti-choice movement. Instead, we celebrate our strengths, renew our bonds, and share ideas. Our intent is to raise awareness, in hopes that change can be achieved by getting people involved, active, and voting!
---
About TRRR (the Texas Reproductive Rights Rally):
The TRRR organization was created in 2014 with the intent of encouraging a more cohesive social network of activists surrounding the annual repeating TX Roe V Wade Rallies. As we grow we plan to work towards making this a legal non-profit under the name Texas Reproductive Rights Rally (TRRR). It petered out in 2015, but was rebooted in 2017 to continue the mission and nurture the community surrounding the event.

Simply put, our mission is to give people a repeating annual platform to speak about their experiences accessing
reproductive healthcare, to create a space for organizations to recruit new like minded members, to promote those public service organizations, and to raise funds to directly support abortion access in the state of Texas via direct donations to Jane's Due Process, Lilith Fund, TEA Fund, and possibly other similar reproductive healthcare access assistance organizations in the future.
---
2017 Rally Organizers
Lead Organizer
Andrea Hughes
Fundraising Coordinator
Danielle High
Treasurer
Paula Trietsch Chaney
Organizers
Maisha Barrett
Stacy Guidry
Heather Ross
Denee Booker
Karan Barnett Shirk
Sound
Dave Prewitt of
Dave TV
---
More information about Roe V Wade:
What is Roe V Wade?
What is the 14th Amendment of the Constitution?Why celebrate Roe V Wade?
To unite and energize reproductive justice activists across the state of Texas
To connect the public with local activism organizations across the state of Texas
To add inertia the Reproductive Justice movement in Texas and inspire activists of all experience levels to get out and make their voice heard, whether they're veteran activists or just starting out
Freedom of choice about one's own medical decisions and privacy in those medical decisions are basic human rights which must be protected
Roe V Wade was not the beginning of abortion, it was the end of women dying from unsafe back alley abortions
We believe that Reproductive Justice will ultimately be achieved through promoting more access to birth control and more\better community education about human sexuality and reproduction
Reducing unplanned pregnancies is ultimately the best way to prevent abortions from being necessary
You are more likely to die being struck by lighting than to die during a legal abortion by a qualified doctor in a proper clinic: http://www.huffingtonpost.com/michelle-tang/5-things-that-are-more-le_b_8630572.html
Powered by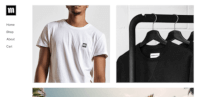 Create your own unique website with customizable templates.